a big beautiful orange butterfly on my daughter's hand, it was very tame...
I believed this big cockroach was made of rubber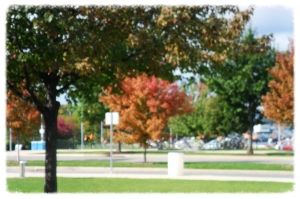 i love fall because of the colors...
We went to the event called "THE GREAT INSECT FAIR" it was very crowded. We did not get the chanced of roaming the whole palace because our baby was getting so fuzzy and my hubby is not a fan of a big crowd. :( But, still we had the fun being in that event. We saw enough insects. There were more though. It was really worth going.