Wednesday, September 5, 2012
Tuesday, September 4, 2012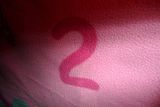 My daughter took the photos above and her medium was her Bratz blanket. She likes to photograph her toys and natures. She is five years old. Anyway, what's your number, 1, 2 or 3?
Monday, September 3, 2012
This post brought to you by Buffalo Wild Wings. All opinions are 100% mine.
It is a football season once again. Everyone is getting ready and getting excited especially my family. We are the big fans of football games. We never missed any games so far from the previous games and seasons. What I like about watching football is that my family hubby and kids stays in the house to watch the games together. We always have the fun together as a family. One time, my older son said that he wish to have a sports bar where they can order foods and drinks while watching the games that they like. Oh, me too! Our favorite food to munch are chicken wings and drink soda or juice for me and the kids. Hubby likes chicken wings too and for his drink he likes cold beer.
When I heard about B-dubs. I told myself that this is the perfect place and my son's wish come true! The sport bar that serves a full menu. The place to Protect the football. Get to B-Dubs.We can order wings, drink beer whiles watching the football game on a big television screen with other football lovers. They have the complete menu and the cool, comfortable, relaxed atmosphere at B-dubs will surely be enjoyed by us. We will be going home happy with a big smile on our faces as B-Dubs as we found the right place to hang out. I am so happy to know about B-dubs. For families who are looking for the right place to cool down and relax while watching the favorite games football, check out B-Dubs! The place for everyone who love sports and foods.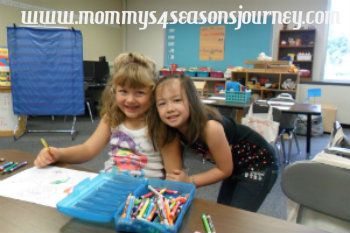 My daughter in Black top and her classmate wearing White shirt. Aren't they precious? Photo was taken during their first day of Kindergarten camp!